The average American uses 38,000 straws in their lifetime. We developed the Klean Kanteen Stainless Steel Straw 4-Pack as a reusable solution to disposable plastic straws and an ideal accessory for our 10oz Steel Cups or other drinking glasses. Whether you're drinking cocktails, smoothies, pressed juice, or iced coffee, Klean Kanteen straws make sipping safe and easy. Our straws are made from certified 90% post-consumer recycled 18/8 stainless steel, with a safe, food grade, removable silicone flex tip. No more plastic – just your favourite drinks on the go.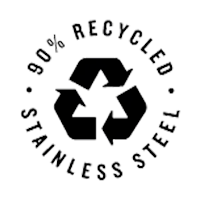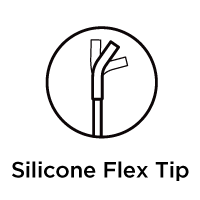 Features
Set includes four 2-piece 8mm stainless steel and food grade silicone straws (shorter length)
Also includes straw cleaning brush
Made from certified 90% post-consumer recycled 18/8 stainless steel
Safe, food grade, removable silicone flex straw tip
Electropolished straw interior is easy to clean
Dishwasher safe
Backed by the lifetime Strong as Steel guarantee
Multi Color Set includes: Blue, Red, and Multi Color (2)
Specifications
Parts
Four 2-piece 8mm short straws
One straw brush
Weight
.55 ounces (15.6 g)
Size
6.9" H x .315" W (175.3 mm H x 8 mm W)
Care and Use
Check out our Care and Use page for videos, maintenance and cleaning tips.
Questions about materials or sustainability? Visit our FAQ page.
Our Mission in Action
As a family and employee-owned company, we don't have to answer to stakeholders. We're free to operate based on our values every single day. We've built our business by prioritising the well being of people and the planet and by designing sustainable, high-performance products.